Baja RV

Caravan Tours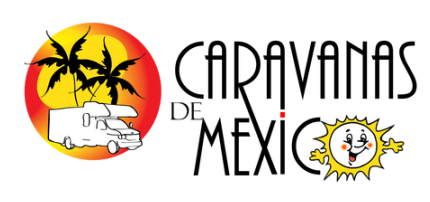 DISCOVER BAJA ON AN RV CARAVAN TOUR
Travel with us on a Baja RV Caravan Tour, and you will be amazed at what you see. The real Mexico you never knew existed, rather than the resort version. We are a Mexican based company and the only Baja RV caravan company fully registered and certified by the Mexican Government to operate inside Mexico. We cover both Baja and the Mainland. We do our own tours and do not use contractors, so you get more value for your dollar. All RV Parks are included, plus many tours and meals. If our Mainland caravans interest you, visit our other website by selecting "The Mainland" above.

Combine Fall Baja and Spring Copper Canyon for $800 US or $1000 Can off. If Fall Baja runs. Here is the facebook group for the Spring 2022 trip which will give you a pretty good idea: https://www.facebook.com/groups/1113207872779924
What our Customers have to say !!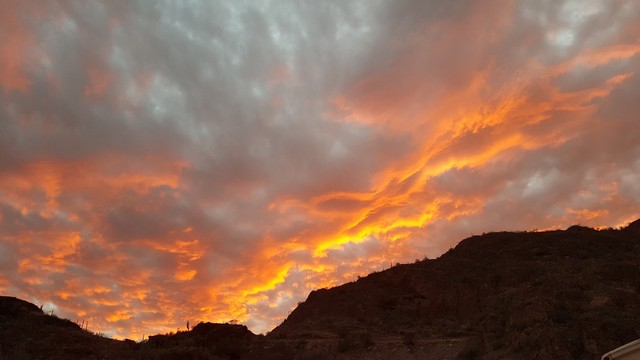 Fantastic Sunsets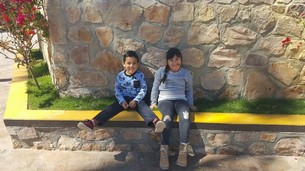 Cute Kids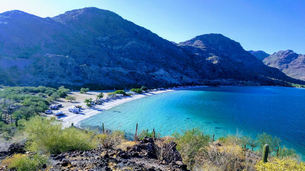 Beach Camping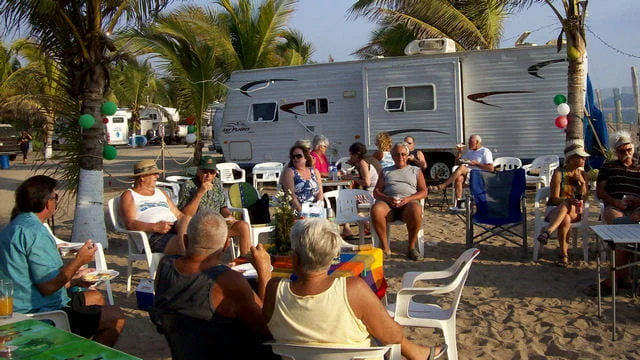 Happy Hours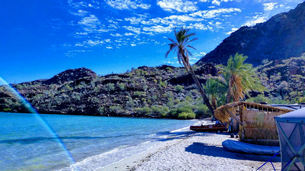 Paradise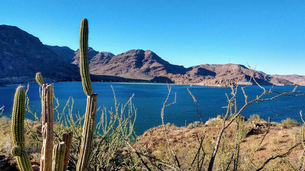 Desert & Sea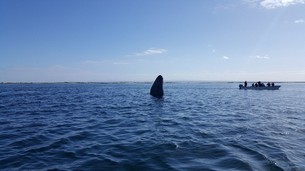 Whale Watching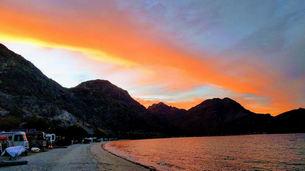 And Sunrise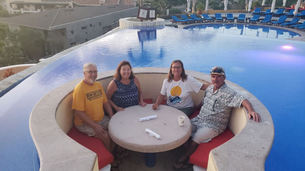 Pools at some stops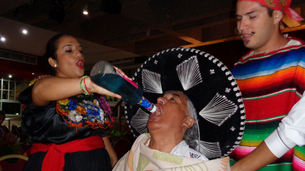 Fun Times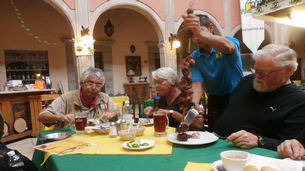 Fantastic Meals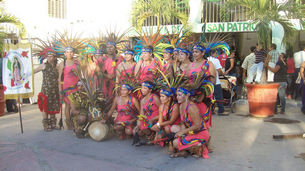 Festivals

.
Why use us?

We have 2 or 3 competitors in Baja. We are more expensive than 2 of them and cheaper than one of them. Our caravan size ranges from 7 to 12 rigs. We consider 10 as ideal on this route.

So why use us? Sign up for our Newsletter

1) Are we the cheapest? No, but we are competitive. Since we are based in Mexico we do not pay Gringo prices. This enables us to devote more resources to a quality experience. For example, one of our competitors charges 50% of our 37 day Baja trip cost, for a 7 day trip.

2) We are the only Mexico RV Caravan company, fully registered and licensed to operate inside Mexico. This provides us access to resources our competitors do not have. Green Angel (like AAA) escorts, access to government tourism officials, and even the police in some areas. We pay taxes in Mexico and our company principals live full time in Mexico. Before you use a competitor, ask what they do if you have an accident or breakdown. Do they have access to resources and can they deal in Spanish or deal with the police? We can and do.

3) We use fully certified bilingual tour guides, some are Phd's. We do not rely on our wagon masters to do our local tours. We are the largest operator in Mexico and cover the entire country from Baja to the Guatemalan border.

4) We have the highest repeat customer ratio in the industry. In the 2021/2022 season we have 8 repeat customers for example. Some of our customers end up becoming Wagon Masters for us.

5) We are the first choice by RV clubs to run Mexican RV Caravans for them.

6) Your safety is our primary concern. We are one of the few companies that put customer safety first, and suspended caravans during Covid.

7) We have provided contractor services to our competitors in the past

8) We operate Caravans in both English and French. We also operate caravans for the Airstream Club. For French Caravans, see Info. For Airstream, see Info.

9) We provide quality hot sit down meals with our local tours except in cases where it is in a very remote location.

10) We will take you to places on some trips you will never get to on your own, or even know about.

11) We operate in both US and Canadian dollars, saving Canadians especially, exchange rate hits.

12) Take a look at the customer videos of our 2022 Yucatan. They give you a good idea. Warts included. Videos

So we truly believe we are the best bang for your buck.

If you have never been on an RV Baja Caravan, maybe it's time to add this to your bucket list. What better way than to join an RV caravan to an exotic location. Most people have never taken their RV's to Baja. They do not know what they are missing. A Baja RV Caravan tour is a safe and great way to see the "Real Mexico". Many of our customers become hooked and return every year to a favorite RV Park. Caravanas de Mexico is the only company operating RV Caravans covering Baja and all of Mainland Mexico (In English). An RV Caravan Tour to Baja will be a once in a lifetime unforgettable experience. We have been operating RV Caravan Tours for many years, and have been the contractor for many other caravan companies like Adventure & Fantasy. We are based in Mexico and we only serve Mexico. We know Mexico, because we live here. Our prices are about 25% lower than other companies and we offer a higher quality experience for your money. We have a vast network of government certified bilingual tour guides. We also offer RV Caravans in French.


Quick FAQ's
Our Facebook Page