Baja RV

Caravan Tours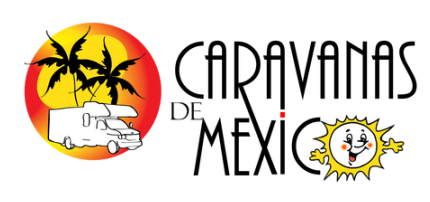 DISCOVER BAJA ON AN RV CARAVAN TOUR


This is the portal page for our Baja Caravans. It contains tour information, but use the "More Details" link above to go to our main page for all other information and to book.

Travel with us on a Baja RV Caravan Tour, and you will be amazed at what you see. The real Mexico you never knew existed, rather than the resort version. We are a Mexican based company and the only Baja RV caravan company fully registered and certified by the Mexican Government to operate inside Mexico. We cover both Baja and the Mainland. We do our own tours and do not use contractors, so you get more value for your dollar. All RV Parks are included, plus many tours and meals.

We only run Baja caravans in Spring, usually just one in January or February. In 2024, we are planning one in mid February. There is an OPTION to take the ferry across to Mazatlan to view the April 8th Eclipse. There will be a couple of exit options. A quick exit or an exit inlcuding Copper Canyon.

Here is the facebook group for the Spring 2022 trip which will give you a pretty good idea: https://www.facebook.com/groups/1113207872779924
What our Customers have to say !!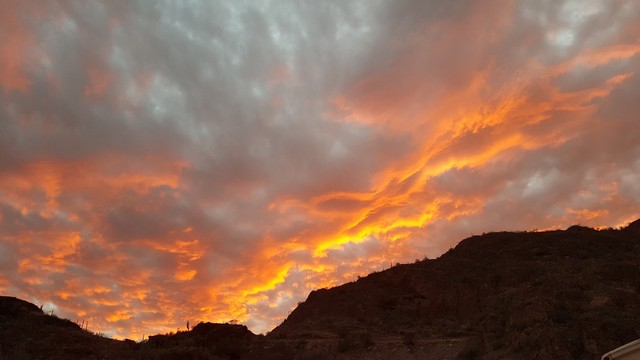 Fantastic Sunsets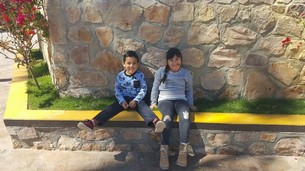 Cute Kids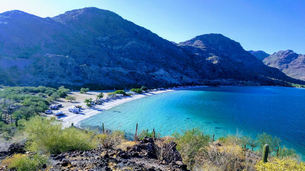 Beach Camping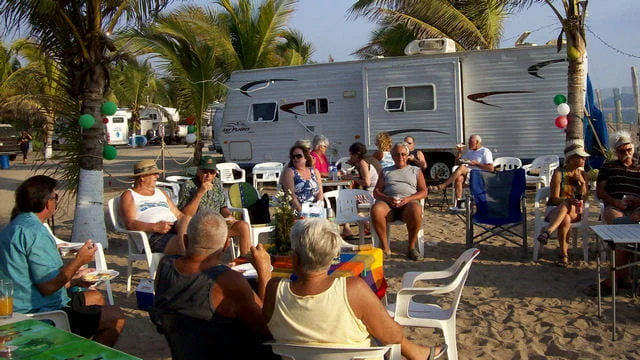 Happy Hours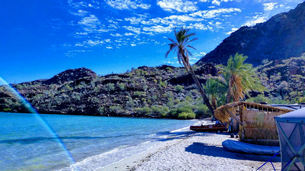 Paradise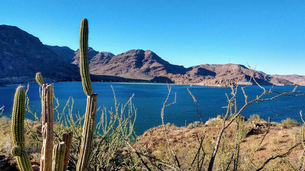 Desert & Sea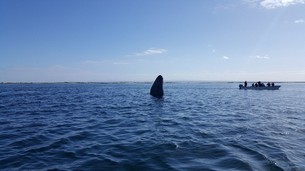 Whale Watching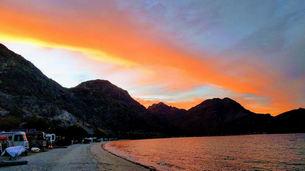 And Sunrise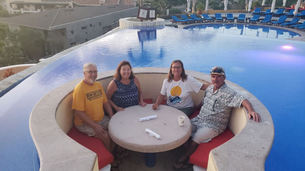 Pools at some stops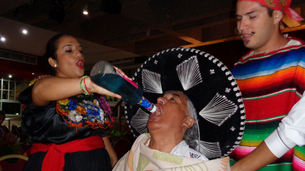 Fun Times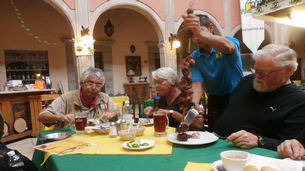 Fantastic Meals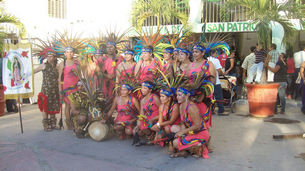 Festivals

.
Why use us?

We have 2 or 3 competitors in Baja. We are more expensive than 2 of them and cheaper than one of them. Our caravan size ranges from 7 to 12 rigs. We consider 10 as ideal on this route.

So why use us? Sign up for our Newsletter

1) We are legally registered as a Mexican Tour Company and we operate fully legal in Mexico and we pay taxes in Mexico. We are the only operator actually registered in Mexico. We have strong ties to Canada as 2 of the 3 principle organizers in our company are Canadian. Although our public name is Caravanas de Mexico, we recently changed our business name to Caramex. See our business license HERE

2) We supply more tours than the other companies and we supply more meals, all of which are top quality. For example, one of our competitors charges 50% of our 37 day Baja trip cost, for a 7 day trip.

3) Our Wagon Masters are experienced professionals, many recruited from former customers. Some actually live in Mexico.

4) We use professional registered bilingual tour guides. We do not run tours using our wagon masters as tour guides unless extra Ad Hoc ones are arranged. While many Wagon Masters are quite knowledgeable, they can in no way compare to a fully trained local guide. This is a significant difference with some of our competitors

5) We use quality transportation for our tours. We are an experienced bus tour operator as well as a Caravan operator

6) Two major RV Clubs have chosen us as the contractor for their Mexican Caravans. They have compared us with our competitors and decided we provide the best and safest experience for their members. After all, nobody knows Mexico better than people who actually live there.

7) We use the Green Angels (Mexican version of AAA) as tail-gunners & mechanics. Some of our competitors have no tail-gunners as support. This enables them to drop their prices, but......

8) We accept both US and Canadian dollars. You may pay in either currency. For Canadians this means not having to take a buy/sell exchange hit.

9) We have run many RV Caravans on the mainland. We have a very high rate of repeat customers.

10) We can deal with any problems, in Spanish, with officials on their level. In other words we have an "in".

11) Unlike some of our competitors, we suspended operations during Covid19 out of respect for our customers safety. We place our customers safety above our bottom line. I must also commend one of our competitors, Baja Amigos, for taking the same stand.

So we truly believe we are the best bang for your buck. Compare us in quality and number of tours and what is included, when you pick a company, and remember we have the connections in Mexico to ensure things run smoothly and legally.

If you have never been on an RV Baja Caravan, maybe it's time to add this to your bucket list. What better way than to join an RV caravan to an exotic location. Most people have never taken their RV's to Baja. They do not know what they are missing. A Baja RV Caravan tour is a safe and great way to see the "Real Mexico". Many of our customers become hooked and return every year to a favorite RV Park. Caravanas de Mexico is the only company operating RV Caravans covering Baja and all of Mainland Mexico (In English). An RV Caravan Tour to Baja will be a once in a lifetime unforgettable experience. We have been operating RV Caravan Tours for many years, and have been the contractor for many other caravan companies like Adventure & Fantasy. We are based in Mexico and we only serve Mexico. We know Mexico, because we live here. We offer a higher quality experience for your money. We have a vast network of government certified bilingual tour guides. We also offer RV Caravans in French. Our Customer Information Manual is extensive, and we will provide the access to anyone who has made a deposit.